Hello everyone.
Thank you so much for the many positive comments that we have received regarding what has been achieved over the Autumn Term. It really is greatly appreciated.
Congratulations to Frances, Wilbur, Ella and Zachary on receiving Oscars and Gold Awards.
As you ease into the busiest weekend of the year, here is a little link for you and a Christmas wordsearch,
https://www.jibjab.com/view/make/Elf_snowball_fight/db148369-706f-4f38-b598-3645aa70e1a6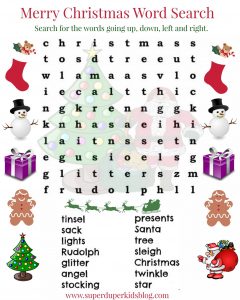 What do you get if you combine Santa and a duck? A Christmas Quacker!
Mr Vallier