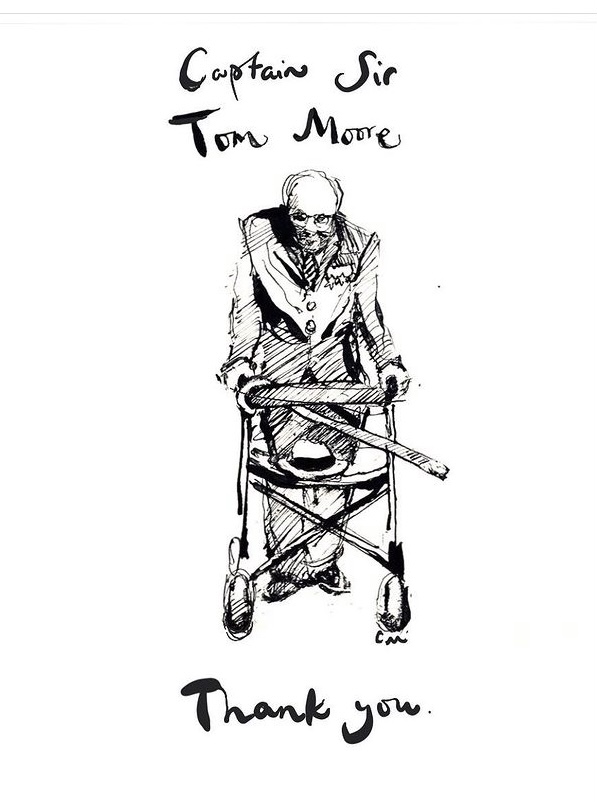 What a thought-provoking week. Wellness Wednesday saw everyone involved in a range of activities including yoga, art, making stress balls, playing board games and cooking. There was plenty of talk about the importance of mental health.
As a staff, we are looking at Curriculum Development with some very exciting learning journeys just around the corner.
We also received this poem from Nina in Year 4: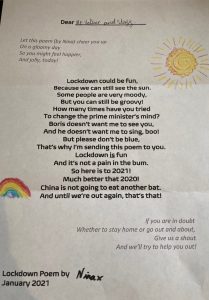 Sadly this week, we lost Captain Sir Tom Moore – the army veteran who won the nation's hearts by walking 100 laps of his garden to raise money for NHS Charities Together. He had initially set out to raise £1000, but he eventually raised £32,794,701. What an inspirational man.
Congratulations to Zachary, Quinn and Howl on receiving Oscars this week.
.
Thank you to Mr Strugnell for allowing us to use one of his recipes in the Funky Friday Assembly. Here is the Chocolate Fudge Brownie recipe:
Chocolate Fudge Brownies

Have a lovely weekend everyone. Will it snow?
Mr Vallier