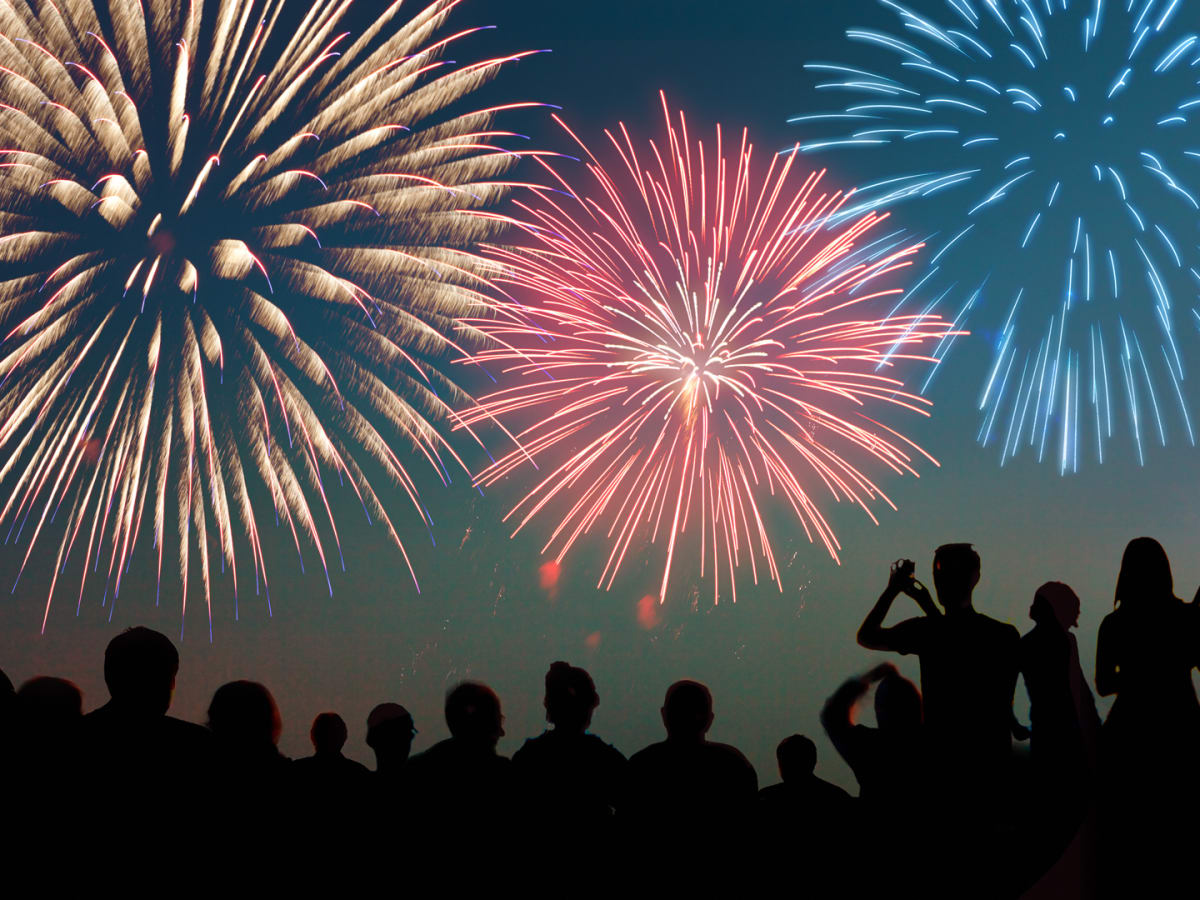 Hello everyone. I hope you are well and safe after the firework celebrations last night. This week's blog is on the theme of colour and celebration.
There was a real celebratory feel in yesterday's Funky Friday Assembly (and plenty of laughter). Thank you to the many parents and grandparents who attended. Funky Friday Assembly is about recognising the achievements of our children and celebrating as a whole school community. What a way to end the week and start the weekend.
During the assembly I mentioned the PTFA Christmas Hampers. The colours have now been allocated (see below) and next Friday (12th November) children are invited to wear non-uniform and donate hamper items linked to their class hamper colour. Please do not bring in perishable goods and can we ask that you check the dates on any food items. Alcohol is to be dropped off at the school office. Thank you.
The allocated class colours are: Minnows – Silver, Seashells – Blue, Starfish – Orange, Dolphins – Gold, Lighthouse – Red, Coral – Green and Ocean – Purple
Congratulations to Eva Parfoot on receiving an Oscar. Eva has done so much for animals and the environment. Most recently she raised money for Raystede and did a beach clean. Well done Eva.
A quick mention of an up-and-coming Messy Church event.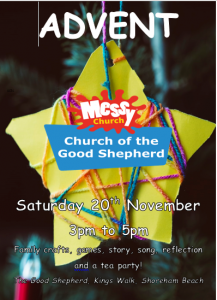 With our push on music and singing in school – you might be interested in the Young Voices Community Choir. It is run by Daisy Durrant – whose mum and dad (Richard & Louise) live on the beach and are good friends of the school.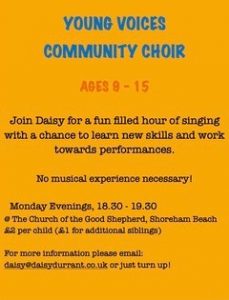 Finally, a link to one of the songs I threatened to sing in yesterday's assembly:  https://www.youtube.com/watch?v=KSbwHzlcgs8
Have a safe weekend everyone. See you all on Monday.
Mr Vallier