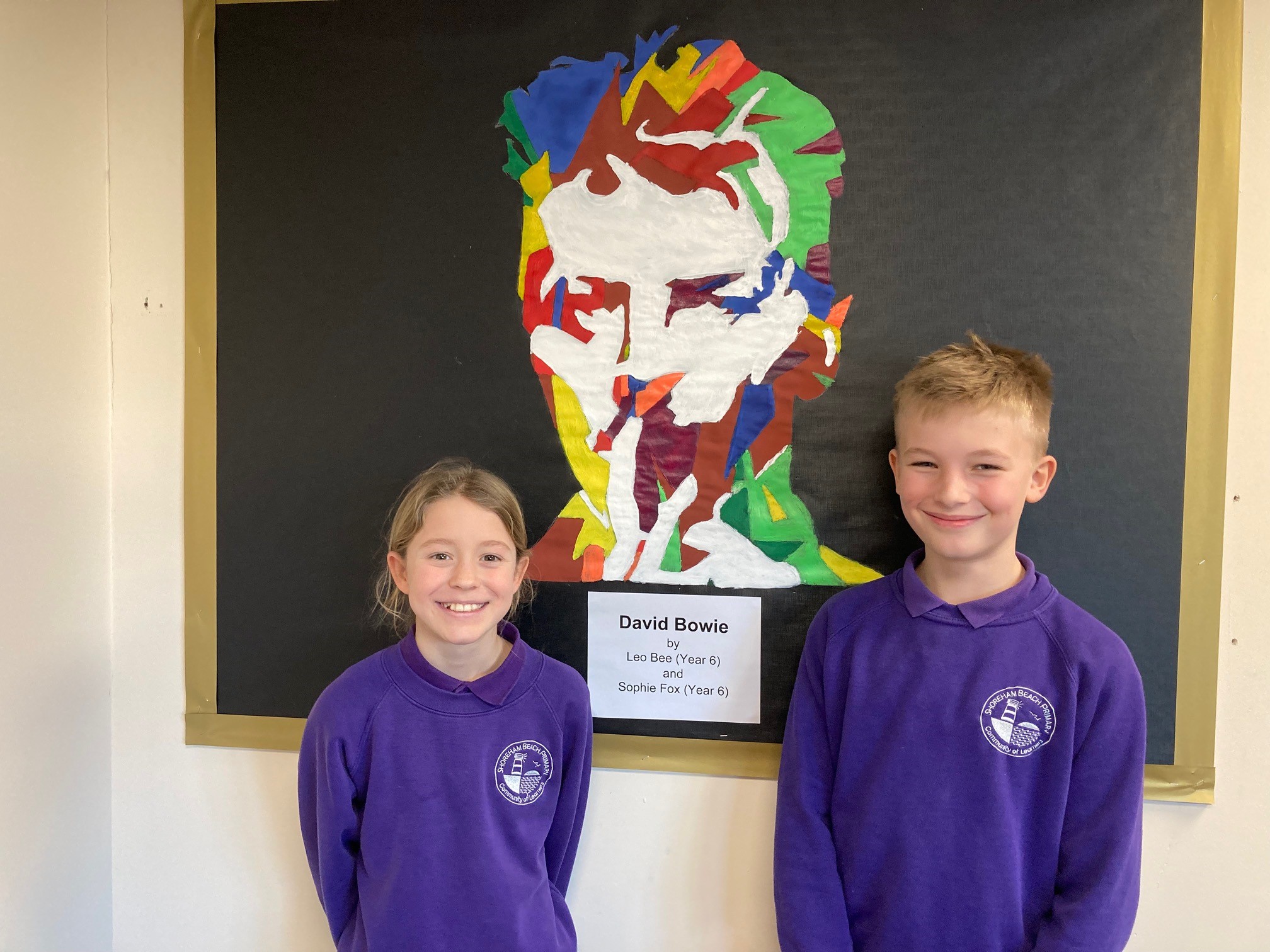 Hello everyone. I hope you are well.
Thank you so much for your kind and positive comments about yesterday's Funky Friday Assembly. It was the first one for a few months and it had a wonderful feel.
Congratulations to Riley, Poppy, Gretal, Ella and Mitchell on receiving Gold Awards.
Congratulations also to Leo, Sophie and Lola on being awarded Oscars. Leo got the Oscar for the amazing David Bowie painting that he has been working on since 16th November. Sophie got the Oscar for being so kind and caring. She also helped Leo finish the artwork off and really supported him. Lola received an Oscar for having 7 inches of her hair cut off and donating it to the Little Princess Cancer Charity. How fitting that it was World Cancer Day yesterday. Well done to you all.
Here is the video we showed yesterday in Funky Friday Assembly. I will also add it to the Gallery on the school website.
http://shorehambeachprimary.com/wp-content/uploads/2022/02/David-Bowie-Artwork.mp4
Have a great weekend everyone.
Mr Vallier