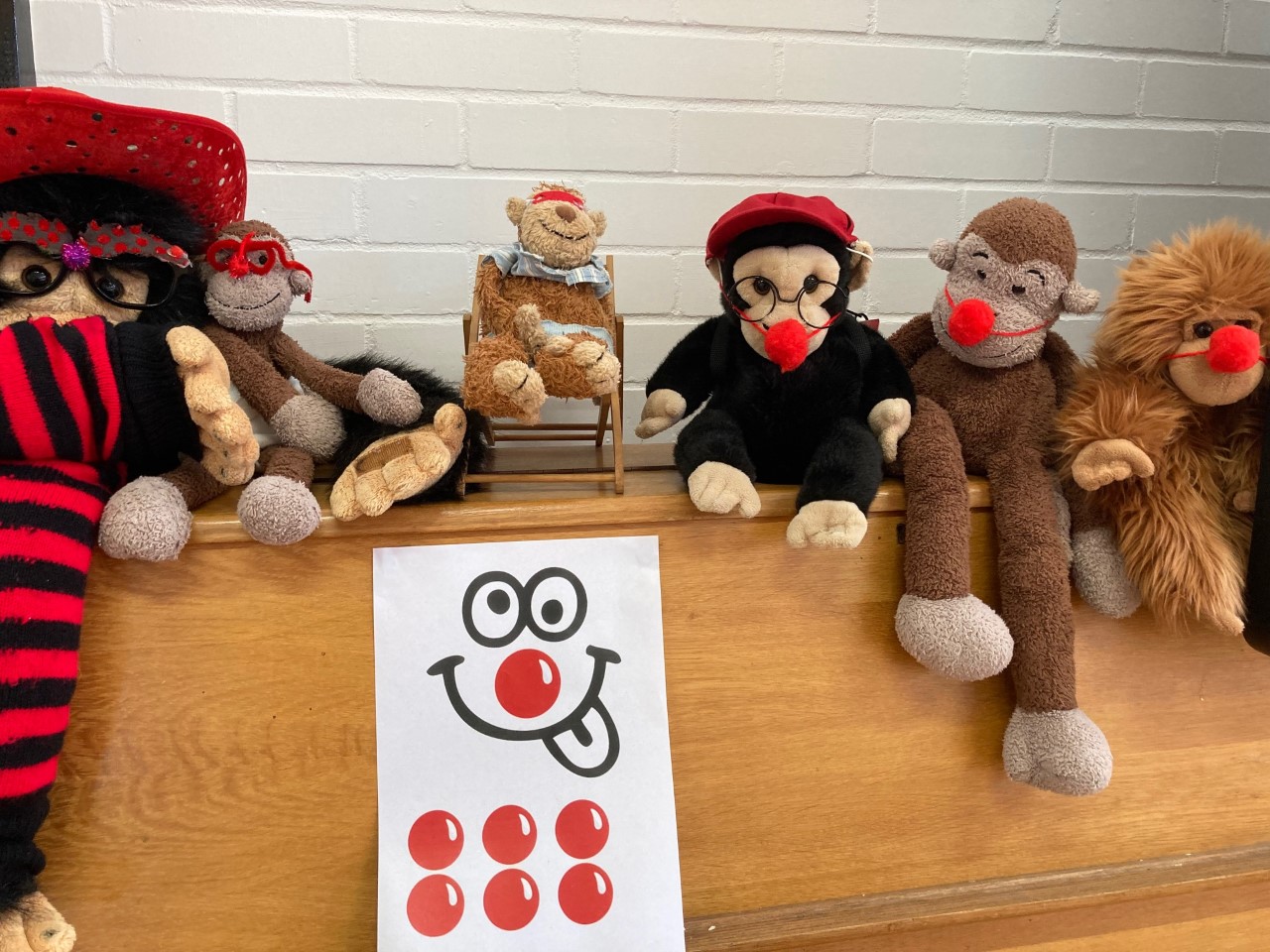 Good morning everyone…..and what a lovely morning it is. I hope you are well.
There was no Funky Friday Assembly yesterday but there was a Red Nose Assembly. Congratulations to Jack, Dollie and George who came 1st, 2nd and 3rd respectively in the cake and biscuit competition. Thank you to all those who entered. Your cakes and biscuits tasted and looked amazing. It was a very difficult decision to choose the winners. It was also difficult to move after sampling them all. Here are the winning cakes:
Congratulations also to Reuben in Reception who shared his best joke with the whole school and also to Year 4 who achieved the most points in the Olympic Assault Course organised by Year 6. You all looked fabulous in your red outfits.
Our Year 5 and 6 athletes enjoyed their time at Shoreham Academy this week. I received several positive comments regarding behaviour and the manner in which they supported each other. Well done all of you.
Finally, a huge thank you to all those children who entered the World Book Day Sponsored Reading Challenge. I am thrilled to tell you that the total raised is £1039. Usborne will add 60% of this total in free books worth £623.40. This is an amazing amount to spend on books. Well done if you took part and a massive thank you to Eryn's mum Tania Pascoe who works for Usborne and organised the event. Thank you Tania.
Have a lovely weekend everyone.
Mr Vallier