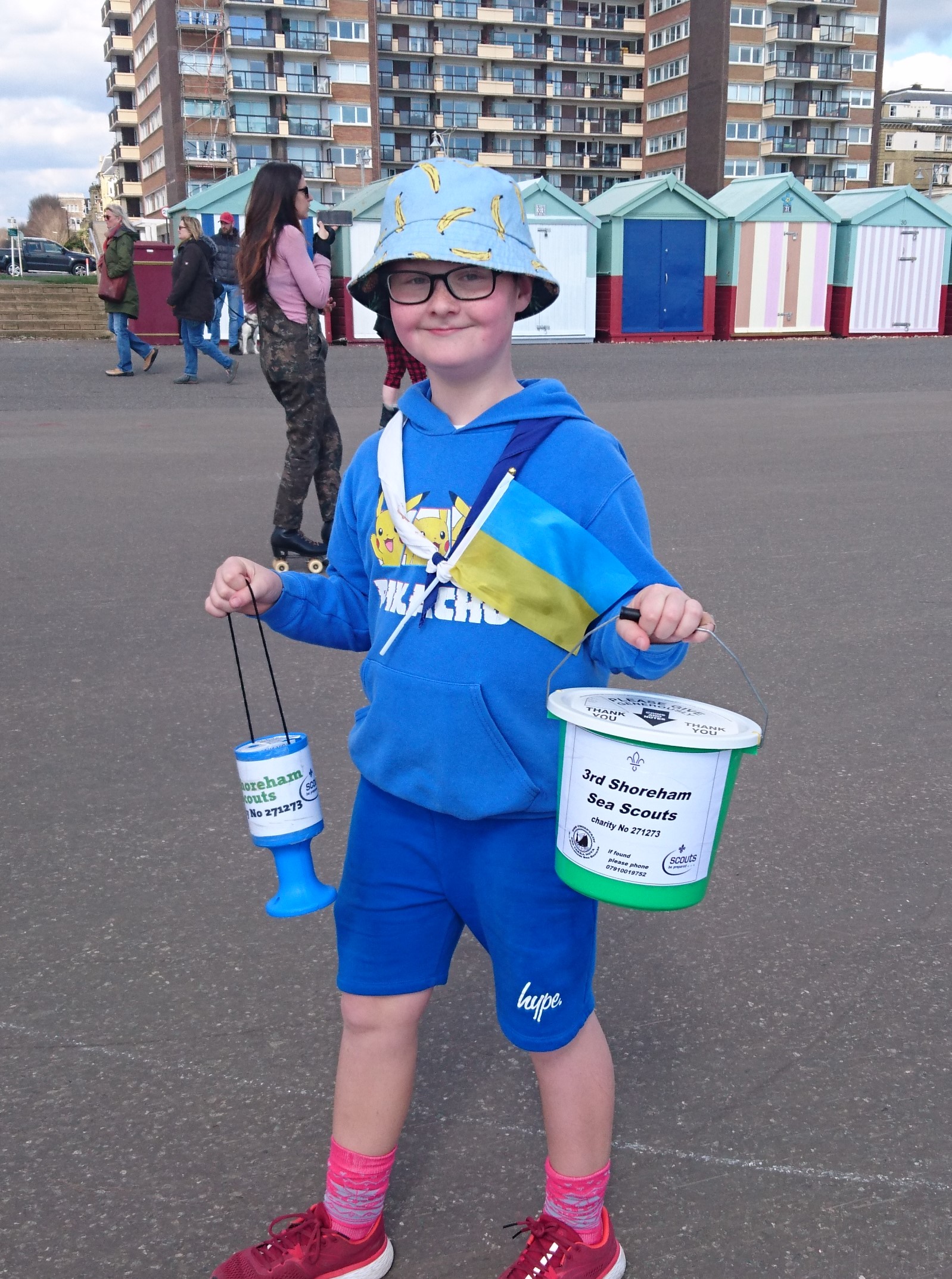 Morning everyone.
Thank you to all those who attended our Thrilling Thursday Assembly. It had such a celebratory atmosphere.
Congratulations to Cleo and Thomas on receiving Gold Awards.
Congratulations also to Amber who was presented with an Oscar. She is so kind and caring to our younger pupils – especially on the bus.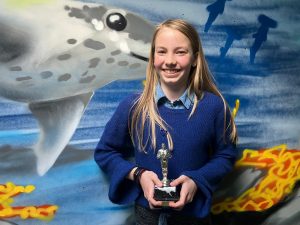 Congratulations to Hamish and Noah who were part of the Sea Scouts group who pulled a boat from Shoreham to Brighton last Sunday and collected an amazing £651.93. This is in addition to their individual sponsorship forms, so the grand total raised for Ukraine Crisis is certain to be well over £1000. Well done all.
Also last Sunday, Ella May in Minnows organised a Beach Clean. She's been reading the story about Greta Thunberg and gets frustrated when people don't pick up their litter so wanted to do her own
beach
clean
. To get more support she invited a few of her friends from Minnows and together we got 5 bags of rubbish! They all loved it so much that it's now going to become a monthly event.
As part of their Learning Journey, Lighthouse Class have been looking at charities – what they are, what they do and their importance in supporting different causes. With this in mind, the children decided to raise money for the Ukrainian Disaster Appeal. The school-knitting club made Easter chicks, bunnies and baskets and Lighthouse Class made cakes. On a very windy day after school, stalls were set up and doors opened. We had an overwhelming response as many people come to buy cakes and also just to donate. Incredibly, in the 15 minutes we were selling, Lighthouse Class raised £248. A huge
congratulations
 to Lighthouse Class, knitting club and a huge thank you to those that came to support the fund-raising event. The money will be sent off to the DEC Ukranian Humanitarian Appeal.
The McKiddie family are celebrating. Florence's cheer team Zodiac Allstars Peach came 1st in the Junior category at the BCA Summer Showdown competition. Eadie's cheer team Zodiac Allstars Lime came 1st in  the Youth  category at the BCA Summer Showdown and Ben's football team Fishergate Flyers beat St Francis Rangers 2 -1 in the final of the Mid- Sussex Youth Football Plate Final.
The final bit of news is that our chicks have found a new home. Mrs Paterson and her daughter Phoebe have taken the chicks and will raise them along with other chicks. She has promised to keep us updated on their progress and has said that she will bring in any eggs when they eventually start laying.
On that note, have a fantastic Easter break everyone.
Mr Vallier