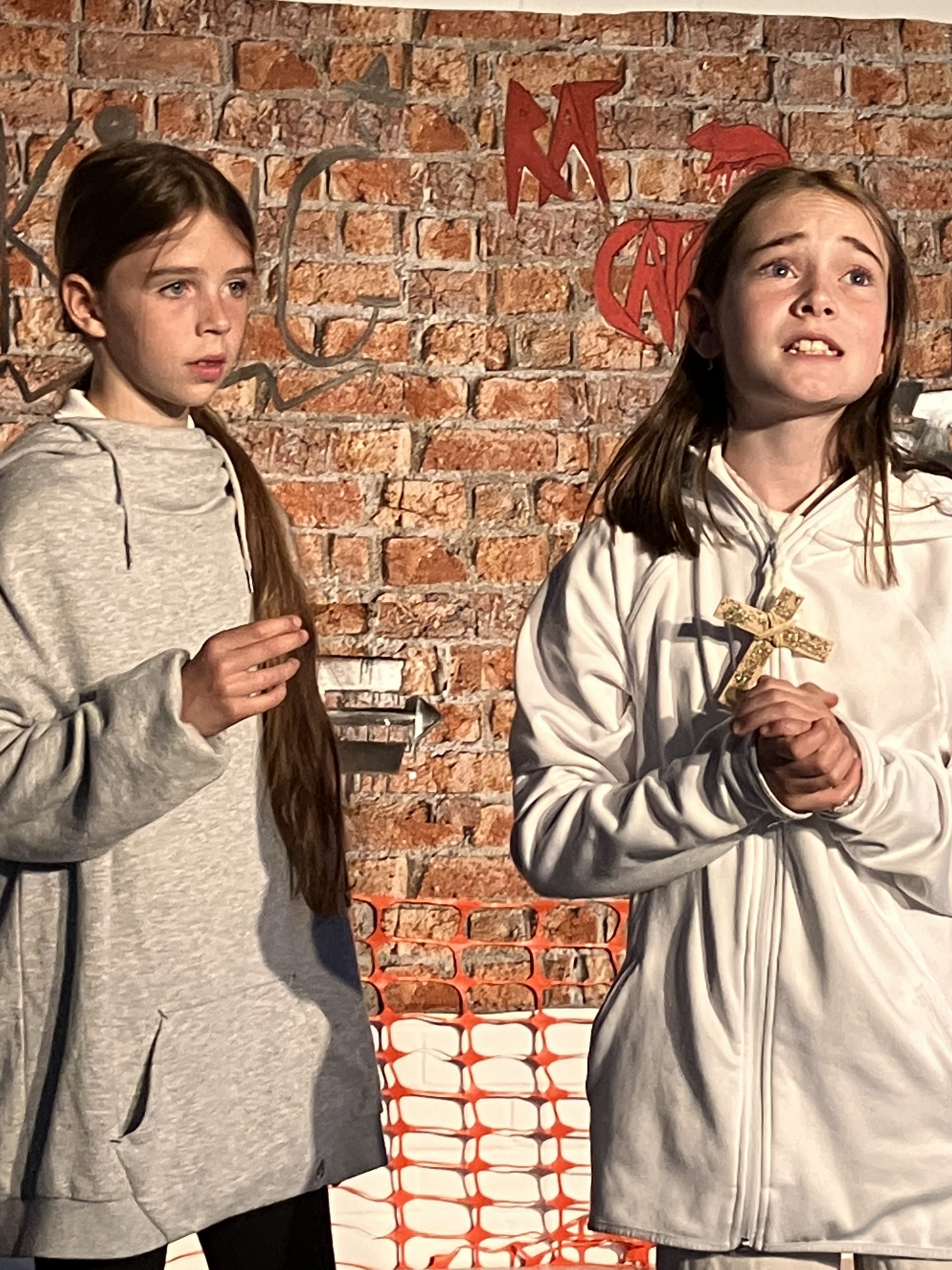 Hello everyone.
I hope you are well and enjoying reading your child's end of year report.
What a busy week it has been……….
It kicked off with Inflatable Monday where the children (and staff) enjoyed the whole school treat. Everyone loved it. Thank you to the PTFA for paying for the Inflatable Assault Course. Here are a few photographs. There are more to come.
The Year 6 production of 'Romeo & Juliet' was performed on Wednesday. It was fantastic. As one Year 3 boy said "I didn't understand a word of it, but it was brilliant". Congratulations to our incredibly talented Year 6 pupils. It really was superbly staged and performed. A special thank you to Nick the Premises Manager – who not only put the stage up and focused the lights for us, he also lent hoodies to some of the children. Not only that, but he then got on the roof to black out the windows whilst battling against the heat and the flying ants. Thanks Nick. A photo video montage of the production will be on our website soon. Until then, here are a few photographs to whet your appetite:
On Thursday, Year 1 visited Shoreham Airport and Year 6 enjoyed themselves Bowling in Worthing as one of their end of year treats.
Sports Day was a huge success with a fair bit of water involved. Thank you to the many parents who came and watched throughout the day. Thank you also to the PTFA for the much needed ice lollies at the end of the day. There are more pics to come.
Congratulations to George in Reception who won a prize for his jubilee shield! The Shoreham Beach Residents Association loved his entry, wrote him a lovely card and gave him a £10 voucher for WH Smith's… he was delighted! Well done George.
And I must mention the  wonderful Amy Newell-Smith (Elara's mum) and Jo Addison (Lawrie's mum)  who are raising money for the school through JustGiving.  Here are the links:
https://www.justgiving.com/fundraising/joanne-addison1   and  https://www.justgiving.com/fundraising/amy-smith222
If you like Dance, why not get tickets for Brooks Dance Academy's summer show. There are lots of girls from beach school performing but the show includes dancers up to 19 years old some of which are leaving to train professionally – so will be a real showcase of talent.  There will be ballet, contemporary, tap, hip hop, jazz and music from Britney Spears, to Talking Heads to dreamy classical pieces. The girls have worked so hard and there are still some tickets available. It's being held at the Richard Attenborough centre in Brighton on sat and sun the 23rd and 24th July.
Dancers from beach school (and I hope I haven't missed any!) are: Emily year 4, Darcy year 4, Rosie year 3, Lola year 2, Katie year 3, Cassidy year 3, Bonnie year 4, Margarita year 5, Indy year 6 and Heidi year 6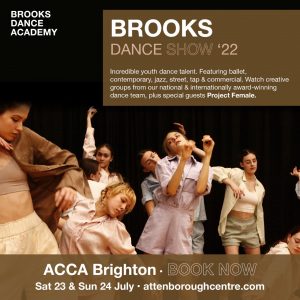 Finally, a big mention to Ivy and Rosie Dellow who were mascots at the England Women's Euro 22 football match against Norway. They were obviously lucky mascots as England won 8-0. The girls and family had a wonderful time.
Have a lovely weekend everyone and stay safe in this hot weather.
Mr Vallier