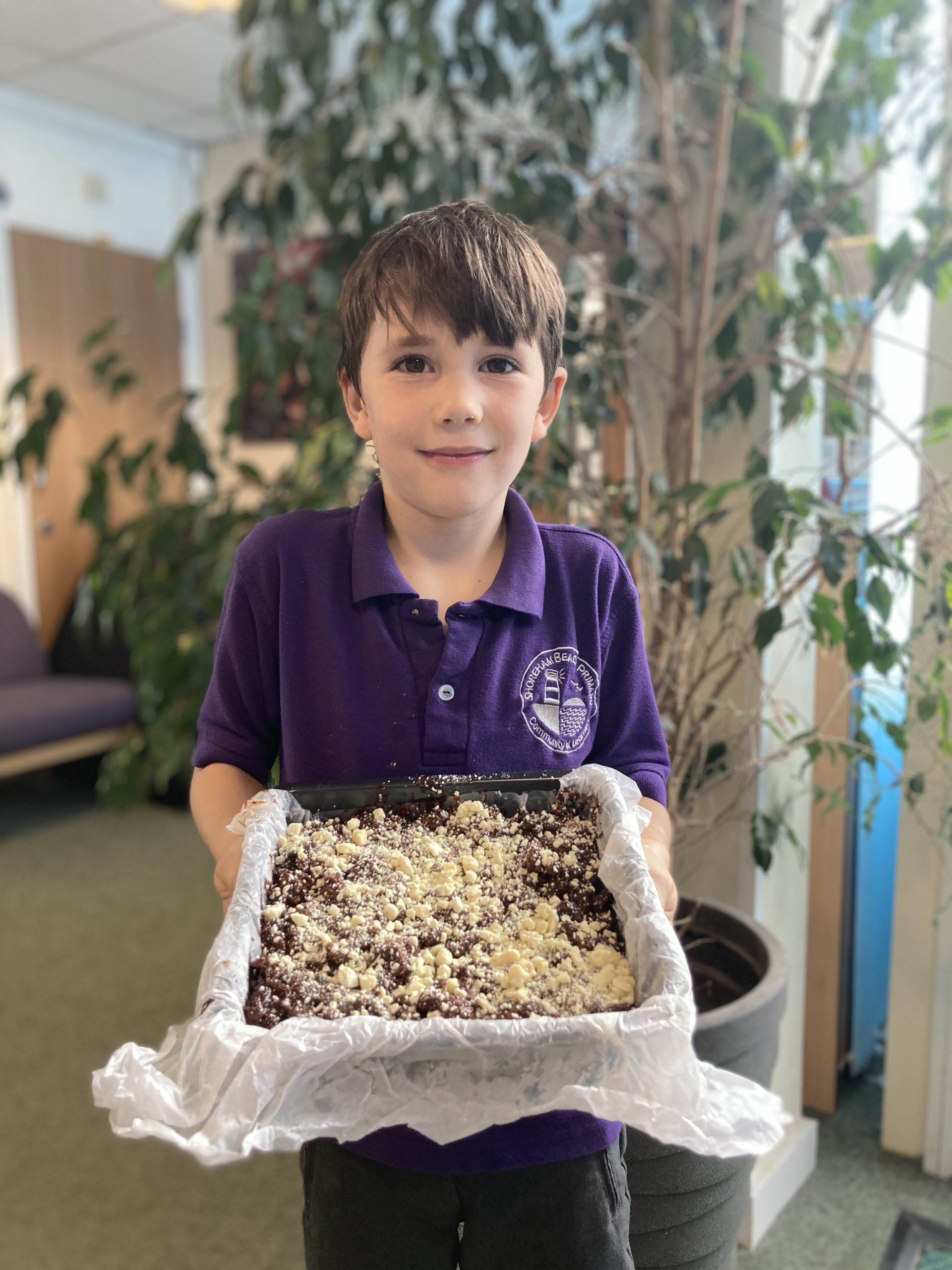 Hello everyone.
I hope your day is going well.
It's been a very busy final week of half term at Shoreham Beach Primary School.
Year 3 engaged in some cooking using fair trade ingredients donated by Waitrose. Thank you Waitrose.
Our Year 5/6 girls football team took part in a tournament at Shoreham Academy. They didn't win but they had a great time. They showed good spirit and and really supported each other. Well done girls.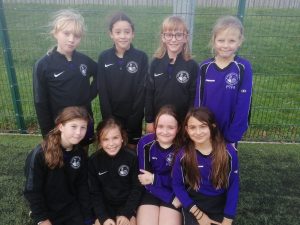 Thank you to the parents and grandparents who attended our Funky Friday Assembly. It was the first time that Minnows Class had experienced such an occasion and I thought they sat beautifully with their Year 6 buddy and joined in the singing with great enthusiasm. Minnows Class also had the best attendance this week with 98.8%.
Congratulations to our Golden Ticketers: Lincoln and Izzy (Seashells Class), Leandro and Bear (Starfish Class), Theo and Hannah (Dolphins Class), Katie (Lighthouse Class), Jack and Poppy (Coral Class) and Gretal and Ella (Ocean Class).
Congratulations also to Thomas and Dixie who both received Oscars this week. Thomas has been working so hard since the start of term. He has a great attitude to learning and is making incredible progress. Dixie has been a "legend" over the last couple of weeks. Opening up and closing the school, carrying our site sweeps, covering the class, on the bus after school and generally being an absolute star. Thank you Dixie and well done both.
Please share our Open Morning dates with any prospective parents looking for their child to start school in September 2023.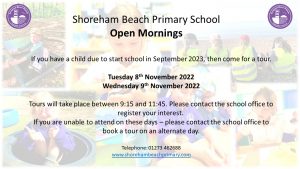 Don't forget that after half term all uniform will need to be purchased either online at https://broadwatersports.co.uk/schoolwear-2/ or in-store at First4Uniform in Lancing.
Have a super half term break everyone and remember 'Be Good, Be Safe, Be Kind'.
Here's a song by Richard Hawley to ease you into the week: http://shorehambeachprimary.com/wp-content/uploads/2022/10/1-02-Open-Up-Your-Door.m4a
Mr Vallier