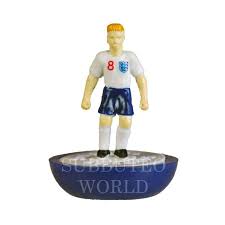 Morning everyone.
I hope you are well and having a good day.
The Fifa World Cup starts tomorrow in Qatar and every class has pulled four teams from the pot to follow:
Minnows – Germany, Mexico, Poland and Brazil
Seashells – England, Wales, Ghana and Serbia
Starfish – Switzerland, Croatia, Iran and Ecuador
Dolphins – USA, Span, Japan and Netherlands
Lighthouse – Cameroon, Australia, Denmark and Portugal
Coral – Costa Rica, Morocco, Saudi Arabia and Qatar
Ocean – Uruguay, South Korea, France and Argentina
Staff  – Belgium, Tunisia, Canada and Senegal
Thank you to the many parents and grandparents who attended our Funky Friday Assembly yesterday. Congratulations to Riley and Benjamin on being presented with Oscars. Benjamin received his for trying so hard in class and giving everything a go (including Yoga). Riley received his for having such a positive attitude to learning and for showing incredible kindness and care towards his Minnows buddy Rafi.
Golden Ticketers this week were: Miles and Felicity (Minnows Class), Aiden and Ivy (Seashells Class), Sofia and Delilah (Starfish Class), Mia-Rose and Lily P (Dolphin Class), Cassius and Lily C (Lighthouse Class), Bonnie and Nova (Coral Class) and Nina and Cole (Ocean Class). A special mention to Riley and Jim (Dolphins Class) who I forgot to include last week. Sorry boys.
Congratulations to Lighthouse Class who achieved the best attendance again this week with 99.6%.
Last weekend Brooks Dance Academy took part in a dance competition called Destination Dance. The team did amazingly well and included several of our pupils. Darcey, Margarita and Bonnie each received the Gold Plus award for their solo dances and have therefore qualified for the National Finals next year! And Cassidy came second in her category. What a great achievement.
Lola, Poppy, Rosie, Katie and Emily also took part in a group dance – resulting in a Gold Award and first place.  Well done to you all.
Thank you for bringing in your items for the Christmas Hampers. You have until Wednesday to bring in any that you may have left at home. The PTFA will then remove the items to prepare the hampers.
And finally……Mrs Sarah Bakhtiari (Principal of Shoreham College) visited us on Thursday and was incredibly positive about the school's climate for learning. She particularly liked our bus!
Have a great weekend everyone and enjoy the football.
Mr Vallier