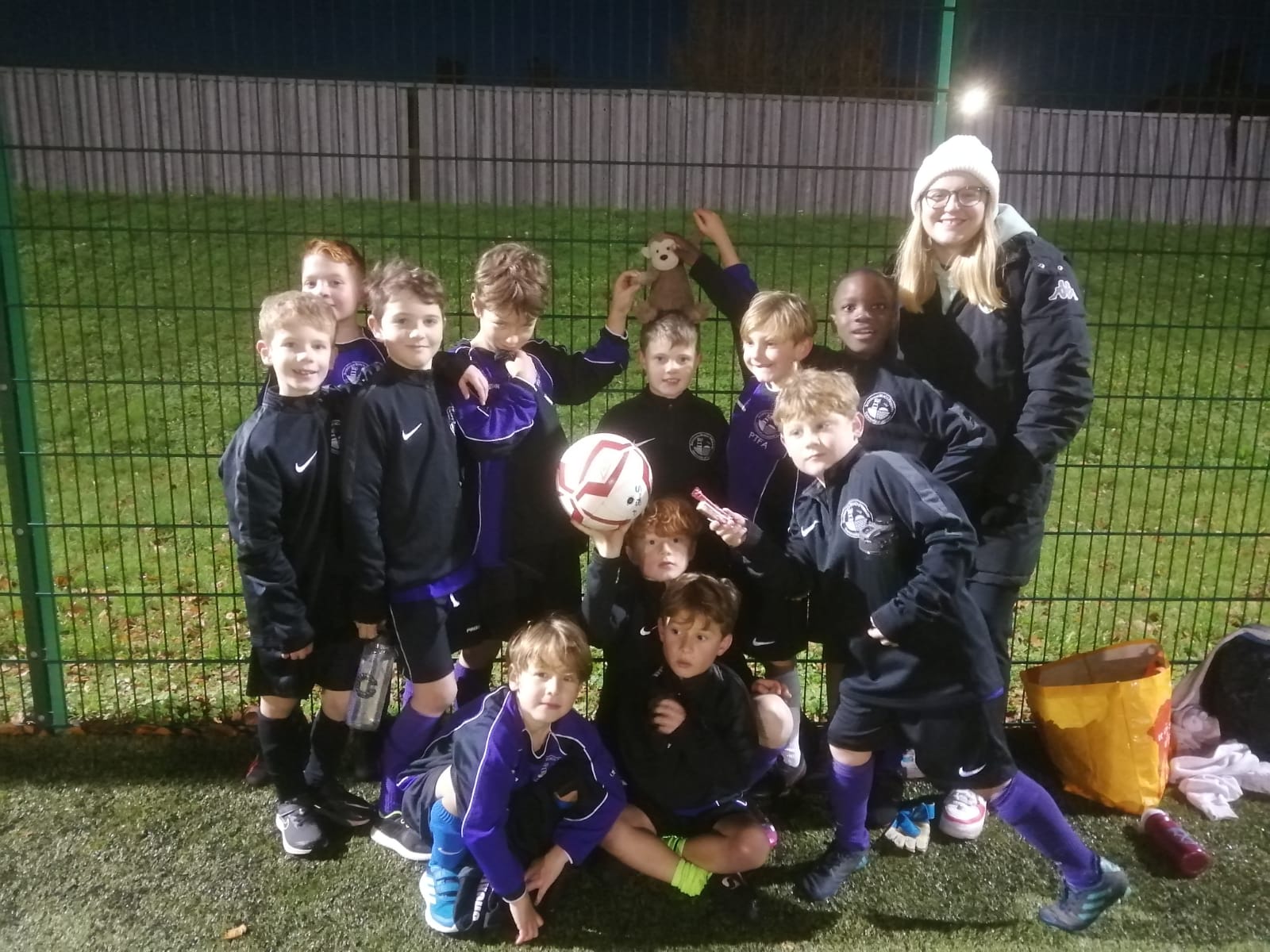 Morning everyone. I hope you are having a good day.
This week saw our Year 3 & 4 boys football team enter a tournament at Shoreham Academy. They did very well and came fourth out of eight. Thank you to Cerys and Mrs Shukla for ensuring they had a great time representing the school.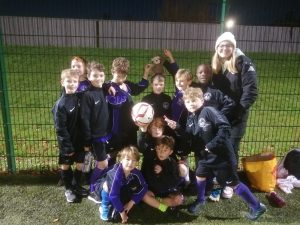 Congratulations to Elyse who played in her first hockey match and tournament last weekend.  Her team (Burgess Hill) came second in the tournament. It was a totally new experience for her and she overcame her nerves. She was playing in defence and definitely contributed to the results. She was also really supportive of other team members.  A special mention to her sister Orla who stood and supported Eylse for 3 hours in the rain.
Thank you to the many parents and grandparents who attended our Funky Friday yesterday. It was also lovely to have Councillors Joss Loader and Julia Watts in attendance. They also thoroughly enjoyed the occasion. Congratulations to our Golden Ticketers: Errol and Edden (Minnows Class), Lawrie and Lydia (Seashells Class), Orla and Joseph (Starfish Class), Poppy and Harvey (Dolphins Class), Demi and Quinn (Lighthouse Class), Ben and Jake(Coral Class) and Scarlett and Poppy (Ocean Class)
Congratulations also to Eryn for getting five mentions in the log book and receiving a Gold Award. Very well deserved.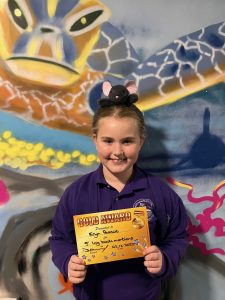 Minnows Class had the best attendance this week with 97.8%
Felicity, Rosie, Alba, Archie and Ella all received Oscars yesterday. Felicity has such a kind heart and is always thinking of others before herself. Rosie, Alba, Archie and Ella have raised thousands of pounds with their mums as part of the PTFA. They are always the first to arrive at an event, the last to leave and have spent more time on the computers in the Y3 classroom than any other children in the school, while their Mums set up and packed up numerous Christmas fairs, summer fundays, show night bars and discos or film nights. They've been dragged on Poundland tours, dressed up as donuts and instructed to 'look cute and a bit needy' for more grant application photos than they will care to remember, but they NEVER complained. Not once. Not even when they spent their Saturday in the local Coop in school uniform giving public thanks for the money we received as a community cause. What fantastic children we have at Shoreham Beach Primary School!
Talking about the PTA……For your chance to win one of this year's amazing hampers, simply
text BEACH22 to 70331
. The cost is £3 per text. You can enter as many times as you like and please feel free to share the details with friends and family. Up for grabs are 7 stunning hampers, tickets for the i360, a bundle of Usborne books, a whole term of swimming lessons at Lancing College, 2 free music lessons with SAMS and some Christmas drinks. More chances to win a prize than ever before!
The draw will take place on Wednesday December 14th and winners will be contacted by the PTA, prizes must be collected from school by midday on Friday 16th December or will be reallocated.
We have reached the Round of 16 in the World Cup. These are the teams that are left and their attached class:
Minnows – Poland and Brazil
Seashells – England
Starfish – Switzerland and Croatia
Dolphins – USA, Spain, Japan and Netherlands
Lighthouse – Australia and Portugal
Coral – Morocco
Ocean – South Korea, France and Argentina
Staff  – Senegal
Finally, a massive thank you to the staff team who put Christmas trees and decorations up around the school and in classrooms.  The school looks and feels very festive.
Christmas Jumper Day will be the same day as the Christmas Lunch on Wednesday 14th December
Have a lovely weekend everyone.
Mr Vallier