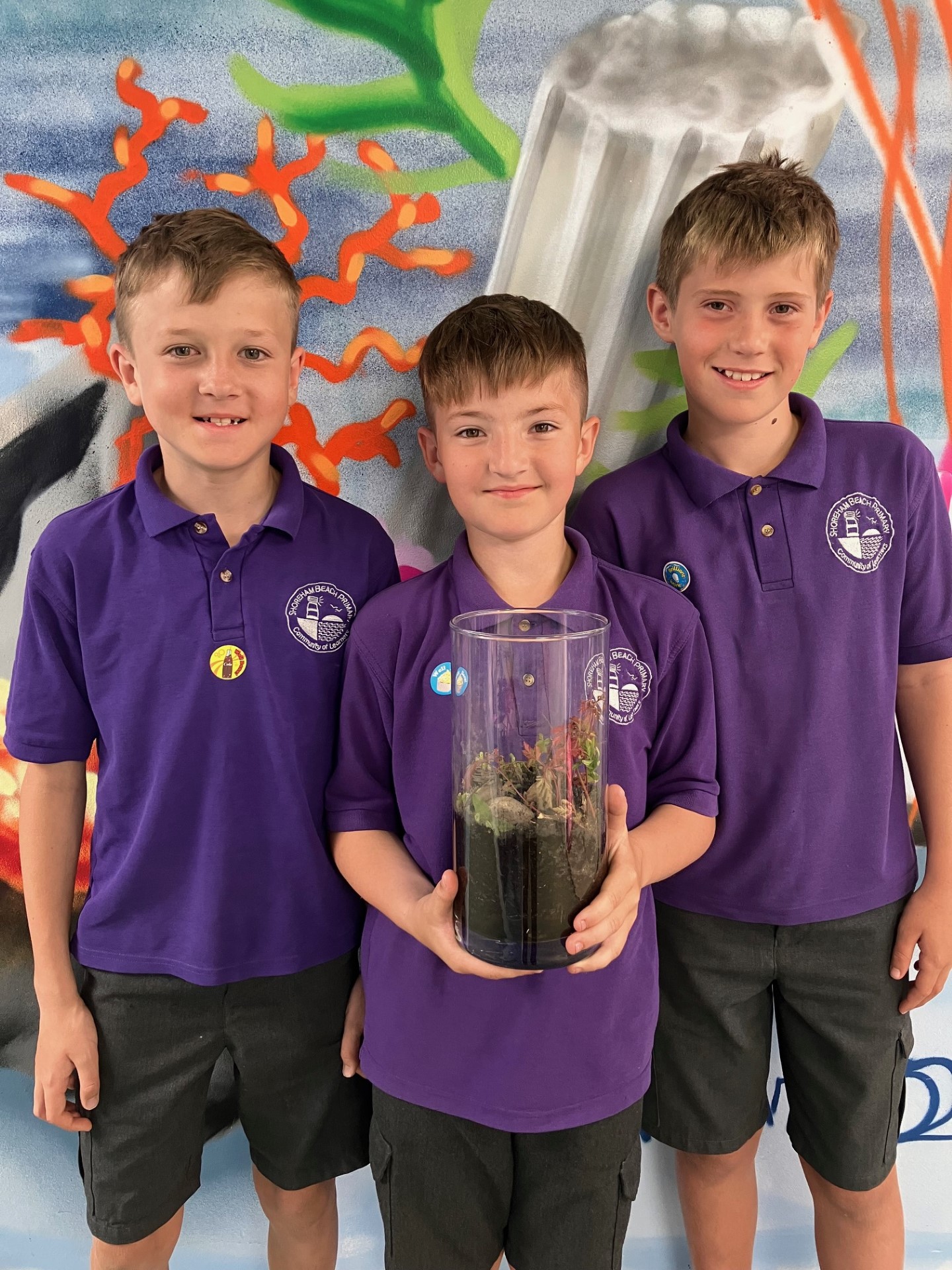 Hello everyone.
What an exciting start to Summer Term 2.
The children returned to find the library relocated to the corridor and the amphitheatre in the beach garden removed on health and safety grounds.  The courtyard has been cleared and we are making plans for a wildlife area (including a pond, fence, gate and grasses) and chickens. Watch this space.
Learning highlights this week.
Marco Holt a mechanical engineer from Pyroban gave our Year 5 pupils an interactive careers presentation on Engineering. The class then designed and assembled their own cars, choosing the weight, body and wheels for their car and then raced them on a 15 metre track. They learnt how friction and aerodynamics makes one car faster than the other. Emily and Darcey's car won. They chose the larger wheels for less friction and an aerodynamic body for less air resistance. Marco said Coral Class were the best behaved group he had worked with.
Harri, Jack and Ben in Year 5 enjoyed creating their own Terrarium.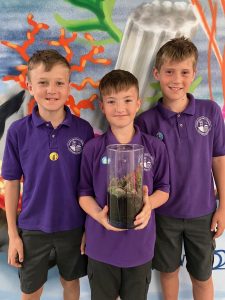 Year 3 were involved in producing Andy Goldsworthy inspired art.
Year 3 also enjoyed the company of a different cat whilst involved in off-site PE.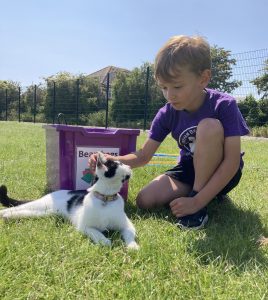 Theatre Experience
The day finally arrived after months of rehearsals for Mia, Sofia and Daisy to perform at His Majesty's Theatre in London! This was part of the Pauline Quirke Academy and will be a day they will remember forever.
Thank you to the many parents and grandparents who attended our Funky Friday Assembly. Thank you for your positive comments. It really is a lovely way to end the week.
Congratulations to Mick on receiving an Oscar this week. He works so hard to ensure the school is safe and a place that people can be proud of. On behalf of everyone…..thank you Mick.
Well done to Archie and Damien on receiving Gold Awards for five mentions in the Log Book. It was actually a double whammy for Archie, who also predicted that his favourite football team West Ham would win 2-1 in the Europa Conference Final with Benrahma and Bowen scoring the goals.
The class with the best attendance this week is Coral Class with an attendance figure of 98.7%.
Golden Ticketers this week: Raphi and Miles (Minnows), Naomi and Reuben (Seashells), Frances and Remi (Starfish), Lola and Maxine (Dolphins), Quinn and Louis (Lighthouse), Harri and Eva (Coral), Nina and Lilah (Ocean).
Summer Fun Day
The Summer Funday will be 4-6pm Friday July 14th, we have a bar, BBQ and circus skills workshops arranged and hope to run more stalls to keep the children occupied and raise funds for the school so all offers of help are appreciated. Please get in touch with the PTFA if you're able to help. The more helpers they know they have, the more fun they can plan.
The 23rd June will be a dress down day in return for tombola prizes. All unopened items welcome
Book Fair
This will be running in the hall  from Wednesday 14th June until Monday 19th June – 8:30 – 8:50am and 3:15 – 3:30pm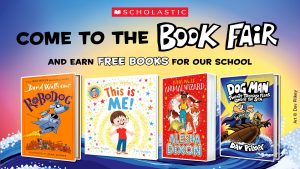 Lookout Artwork
Congratulations to Zennor, Ronnie, Darcey, Poppy and Seren on receiving vouchers for your Lookout artwork. Colin Clay Station Manager, NCI Shoreham said everyone was so impressed by the originality of the artwork. Zennor's winning entry is due to be published in Ahoy Magazine and the Beach News.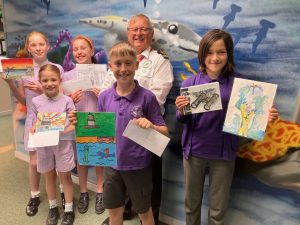 And finally……I write to inform you that Miss Phillips will be leaving us at the end of this academic year to take up a teaching job on the Falkland Islands. I'm sure you will join me in wishing her all the best for the adventure that lay ahead.
Have a lovely weekend everyone and stay safe in the sun.
Mr Vallier