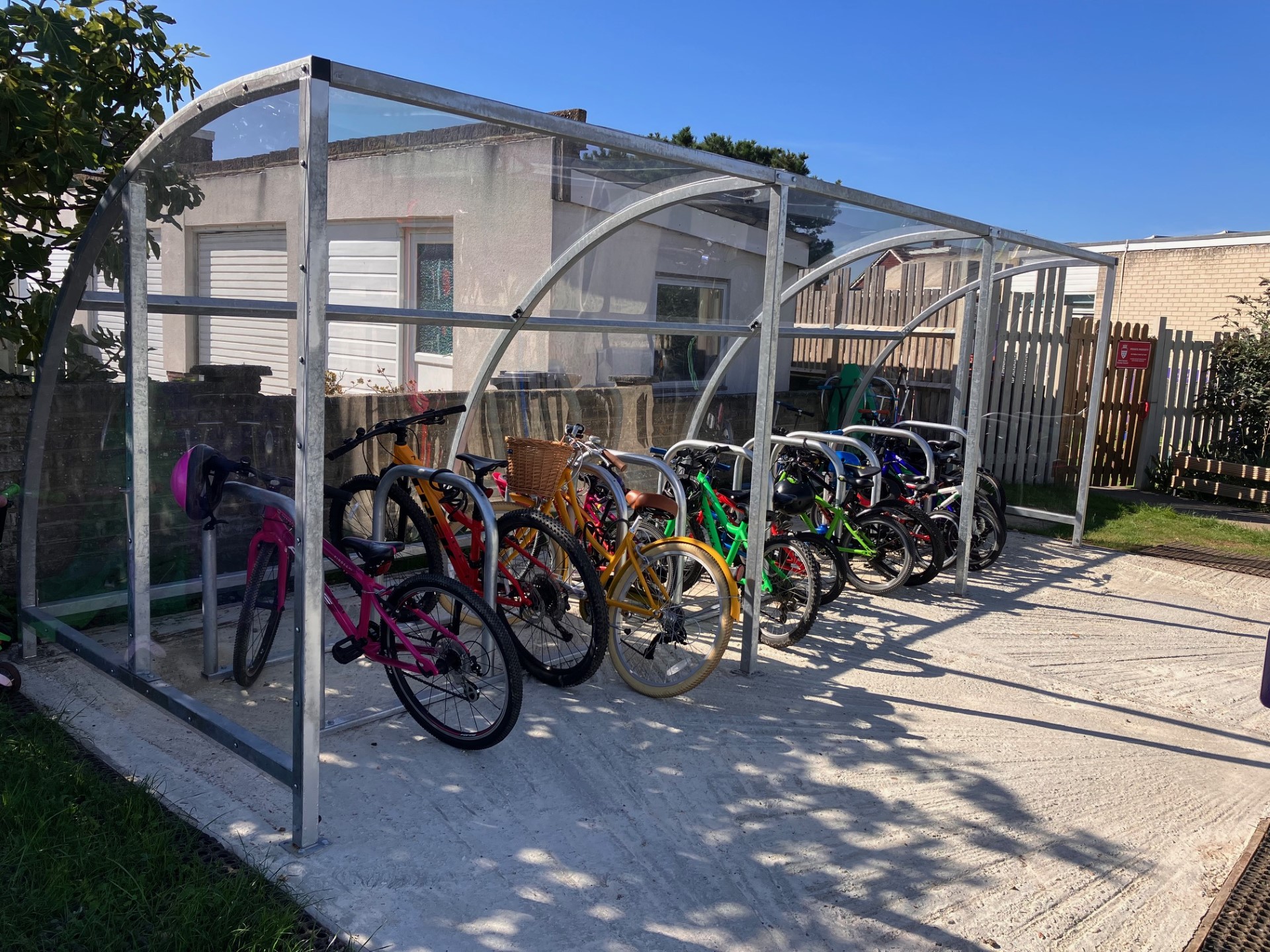 Hello everyone.
Welcome back.
Thank you for your kind comments regarding the video link that I posted last week. I am so pleased you like the building developments and the new 'All About Us' video on the homepage of the website.
The children have certainly settled in well and are full of smiles and enthusiasm (despite the incredible temperatures). They are already talking about their learning and are clearly excited about their new learning journeys.
A special warm welcome to our new Minnows and their families.
The new toilets and bike shelter have been very well received. The nice smelling hand soap has gone down particularly well. Thank you to Mick our Premises Manager for both installing the bike shelter and providing the hand soap. The children have also commented on the new carpet. "It's like walking on sponge." The bus has also had destination vinyl installed. Thank you to David Grimstone and Brighton & Hove Bus Company. And the new wildlife garden in the Minnows outside area looks fabulous. Thank you Baz and James (Wilf and Lily's dad and Betty's dad). We are so lucky to have parents who want to give something back to the school. Thank you.
Building Update
You may have noticed that the fencing at the front of the school is rotting and has become quite unstable. We are therefore in the process of gaining quotes for new pencil fencing. We thought it would be pertinent to continue the pencil fencing theme that was started back in summer 2020.
We are also in the process of gaining quotes to have new carpet in the corridors and classrooms. The children are very excited about this.
Attendance Matters
The class with the best attendance this week is Ocean Class with an attendance figure of 97.5%. They will get to choose one of the monkeys.
Clubs
As I'm sure you appreciate, as a small one-form entry school, we are limited to the number and types of clubs we can provide. A huge thank you to those staff who have volunteered to run a club this term. We are trying to encourage external clubs to offer something to our children but we are currently not very attractive due to the lack of available space. If you know of any external providers – please ask them to contact the school office. In the meantime, the clubs letter has been sent out, wraparound care is still available on the bus, guitar/instrument lessons are ongoing and Lego is now part of games club. In addition, we are particularly excited to offer a STEM club. Ali came in to promote the club to the children in one of our assemblies this week. It sounds incredibly exciting.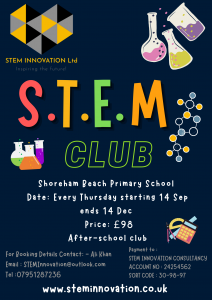 Staffing update
I'm sure you will join me in welcoming Tina Sparsis who joins us as a specialist SEN TA. Tina is currently supporting pupils in Reception as they settle in. She will then work with individuals and groups across the school. She is very experienced and joins us from Protocol Education.
Sadly, we are saying goodbye to Marisa De Faveri. Her last day will be 3rd October. As a result, we are therefore looking for a Teaching Assistant to work in Minnows. The advert can be viewed on the West Sussex job vacancies and on Indeed.
In addition, we are also looking for a cleaner. If you are interested, please contact Hayley in the school office for details.
Have a lovely weekend everyone. Enjoy the sunshine.
Mr Vallier