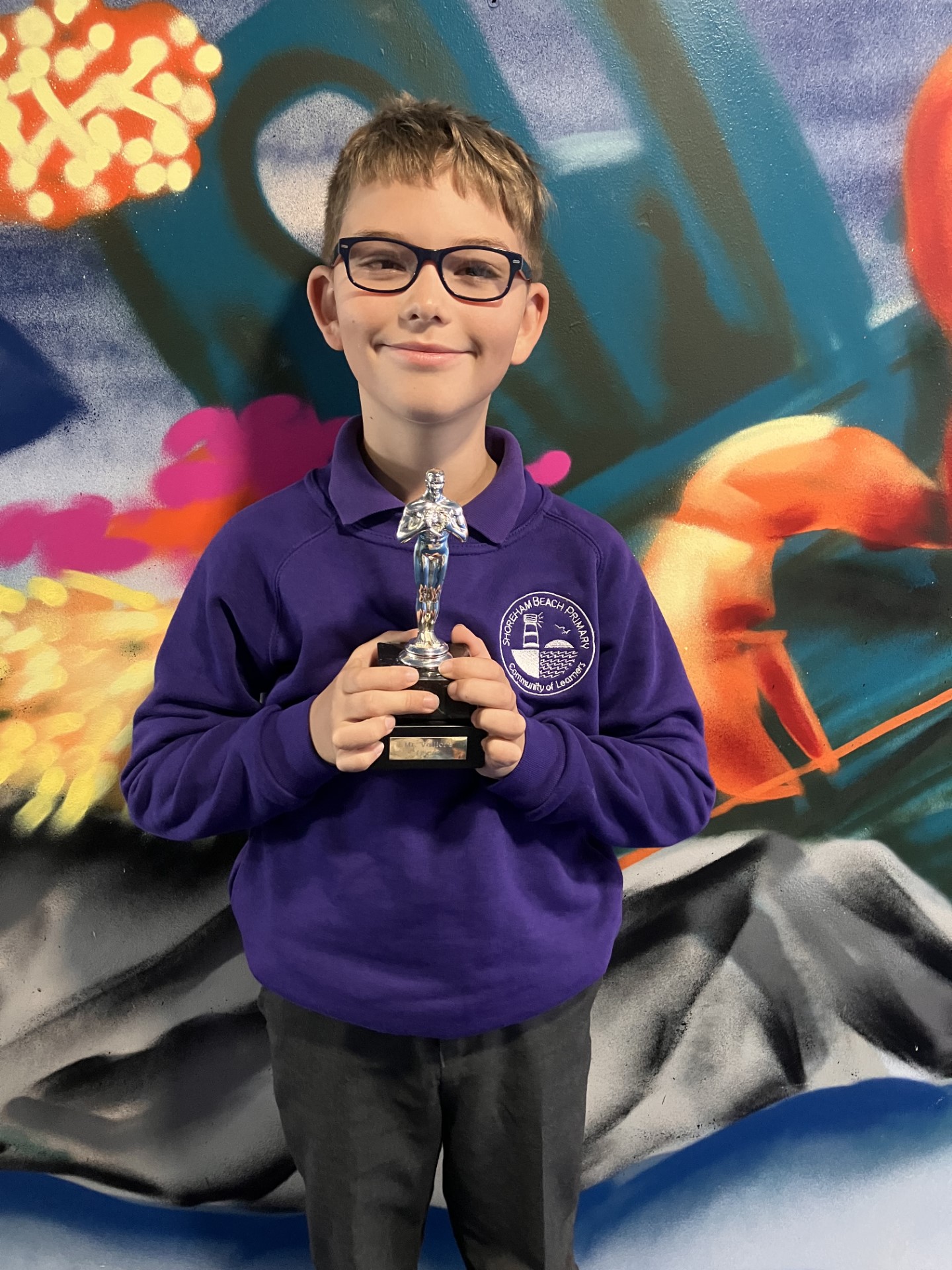 Hello everyone.
This week saw three West Sussex senior advisers visit the school for a Curriculum Review. This involved talking to senior leaders, subject leaders, a governor and children. They looked at work, curriculum plans, the website and Early Years provision. The resulting summary report was very positive indeed. Well done to all involved.
Funky Friday Assembly is always a lovely way to end the week. Thank you to the parents and grandparents who joined us yesterday. As you know, anything can happen in a Funky Friday Assembly and this week saw Maxine's little brother 'throwing some shapes' when we were singing 'Ob-La-Di, Ob-La-Da'. He enjoyed it so much, he even clapped at the end.
No Gold Award winners yet, but Felix in Year 4 was presented with an Oscar. As his teacher Mrs Clarke said: "Felix is passionate about learning." His brain loves facts and figures and his home learning is amazing. Felix is kind, caring and polite. He is also performing very well in the Friday guitar lessons with Craig. Well done Felix.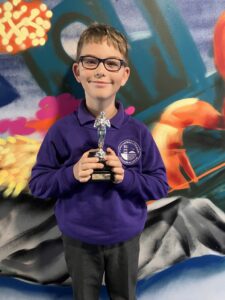 Golden Ticketers this week were: Bonnie and Cass (Seashells), Evie and Ella (Starfish), Rex and Polly (Dolphins), Maxine and Felix (Lighthouse), Cassius and Cleo (Coral) and Ben and Jack (Ocean). A special mention to Mrs Bennett who bravely read out several of the Golden Tickets with Mr Winstone.
Attendance Matters
Last week Ocean class won the new monkey and after much debate, named it Ozmo. The class with the best attendance this week was Dolphins Class with an attendance figure of 99.0%. They chose to have Lily for the week.
Year 5 football
On Thursday a group of Year 5 pupils visited Shoreham College for a couple of football matches. They had a great time and played very well.
More fundraising
Last Saturday, Alba in Year 6 held a book and toy sale at her house with her brother Noah and sister Ella to raise even more money for the Moroccan Earthquake appeal.  They raised £60 to add to the last week's bake sale fund, making a grand total of £375!!
They were cheered on and encouraged by their lovely neighbours Ella Clarke and Edden Madders as they sat on the drive calling for buyers to browse their wares! Well done all.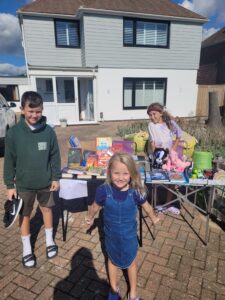 Prospectus
Our new prospectus is now on the school website: https://shorehambeachprimary.com/school-prospectus/
Have a lovely weekend everyone.
Mr Vallier